Amazing beaches, resorts and other natural-made tourist spots are all over the Philippines, this is why more and more tourists are coming to the country to be able to see and appreciate the beauty of nature. However, there are also foreigners that have other intentions aside from just roaming around the country.
Just like these Russian nationals who turned out to be illegal migrants in the country. According to GMA News, a total of 19 Russian girls were arrested by authorities after it was revealed that they are working at a club in Angeles, Pampanga without proper documents to support their stay in the country.
The foreign girls were arrested after a raid on the said club was conducted by the Bureau of Immigration (BI). Authorities previously received a tip that the said foreign nationals are working illegally in the country that is why they initiated the said operation.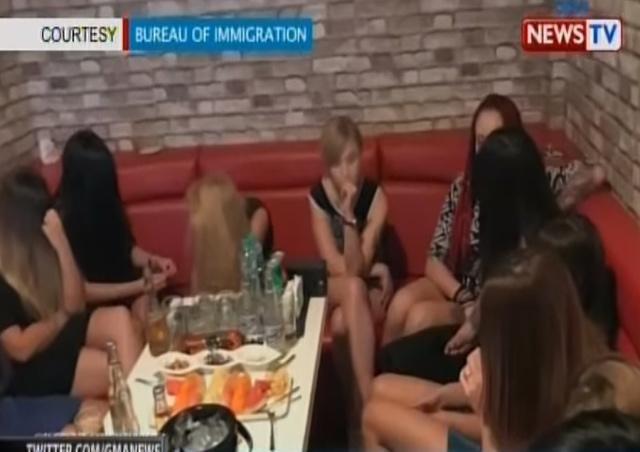 During the operation, a member of the intelligence division of the Bureau of Immigration pretended to be a customer inside the club in order to confirm the authenticity of the tip relayed to them. It was discovered that the Russian nationals only had tourist visas and was not able to produce their working permits.
Also arrested during the operation were two Korean nationals who reportedly acted as the recruiters of the Russian girls.
As of the moment, the arrested foreign nationals are now under the custody of the Bureau of Immigration and are undergoing inquest proceedings in order to find more information from them. The Russian nationals may also face deportation as a consequence of their illegal activities.
Watch the video below: