Reincarnation, Rebirth, Transmigration – the belief that a living being starts a new life in a different physical body or form after each biological death. Will this story of a 3-year-old prove that there is truth to the theory of reincarnation?
In Golan Heights, a region near the border of Syria and Israel, a 3-year-old boy claims that he knows who he was in his past life, and even gave details about his death.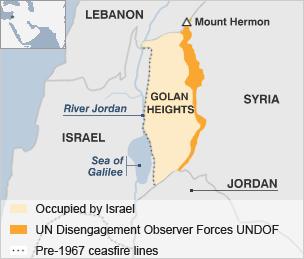 The boy was of the Druze ethnic group, and in his culture the existence of reincarnation is accepted as fact. His story nonetheless had the power to surprise his community.
The boy was born with a long, red birthmark on his head. The Druze believe that birthmarks are related to past-life deaths. When the boy was old enough to talk, he told his family that he was killed by a blow to the head with an axe.
The boy knew the village he was from, so they went there. When they arrived in the village, the boy remembered the name he had in his past life.
A village local said that the man the boy was talking about had gone missing four years ago. (Take Note: The boy is only 3-years old.)
To everyone's surprise, the boy even remembered the complete name of his killer. When he confronted this man. The alleged killer had a sudden change in his reaction and his face turned white, but he did not admit to the murder.
The boy then said that he will take the elders to where his body is buried. In that spot, they found a skeleton of a man with a wound on his head that corresponds to the boy's birthmark.
They also found the murder weapon – the axe.
Faced with the evidence, the murdered admitted to the crime.
Can we consider this strange occurrence as a solid proof of reincarnation?