One of the most useful inventions ever is the camera. One can record precious moments that are otherwise gone forever through a camera, and at the same time it can only capture relevant moments that somehow become the turning point of various cases, especially one that involves road mishaps.
Aside from the Close Circuit Television (CCTV) cameras installed on on highways, the dash cams installed in various motor vehicles can also be very crucial like in the case of this road mishap which involved one of ABS-CBN's premier reporters, Doris Bigornia and several others.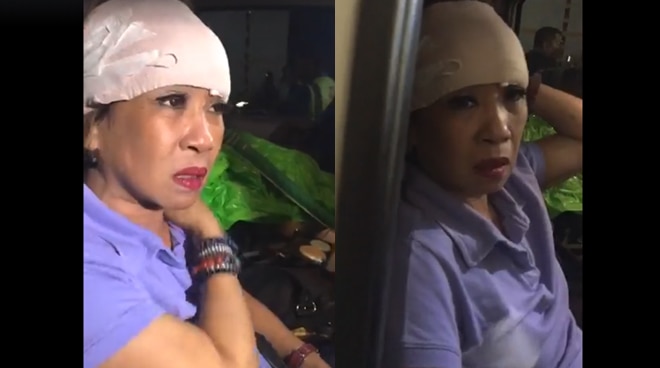 Facebook user named Edison Bong Nebrija posted the dash cam video. The video was reportedly recorded through the dash cam of a Mitsubishi Mirage.
It can be seen in the video that out of nowhere, a Montero crossed over from the southbound lane to the northbound lane of Shaw Underpass in Mandaluyong City.
The sudden turn of the Montero caused damage to the bumper of the Mitsubishi Mirage and another car was hit which happens to be a crew cab of ABS-CBN. The said collision caused injury to one of ABS-CBN's reporters, Doris Bigornia and her cameraman who was only known by the name, Marco.
An officer of the Metropolitan Manila Development Authority (MMDA) who responded at the scene said that Doris and her cameraman are among the people hurt. She was brought to The Medical City in Pasig and is reported to have sustained a head injury but is not in critical condition, according to ABS-CBN news.
Watch the video below: