The Balete tree is considered a haunted tree in the Philippines because of its creepy appearance and enormous size. Folk stories say that a Balete Tree houses creatures that could not be seen by the naked eyes like ghosts, fairies and others.
However, a Balete tree located along the National Highway at Sitio Diriki, Barangay Davila in the town Pasuquin has now become an attraction to people who pass the said road.
ABS-CBN News reported that this is because the said tree is full of cash both in paper form and in coins. In addition, the tree does not only contain Philippine Peso but also other foreign currencies which were either hanging or clamped in the bark of the tree.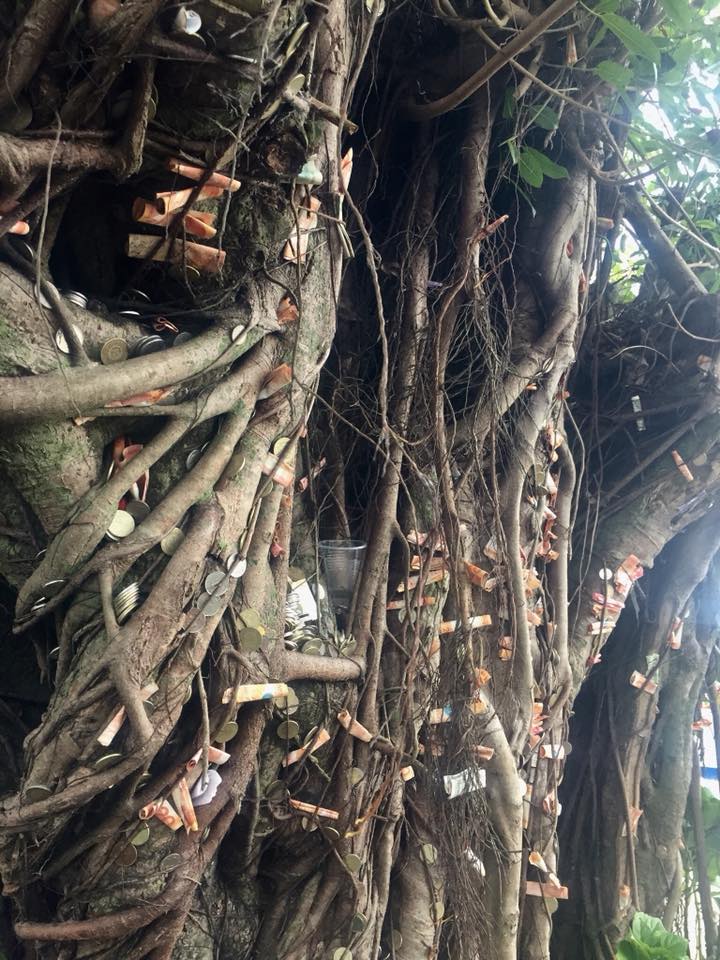 The money on the tree were from people who wanted their wishes to come true in exchange of the money they put in the tree. The Balete Tree is now called "wishing tree".
Jolly Manzano, the owner of a restaurant located near the tree said that the belief that the tree could make wishes come true started when a foreigner first put money in the tree four months ago. The said foreigner believes that the Balete Tree brings good luck.
It became the talk of the town that people then slowly started following what the foreigner did. They came to the tree and say their wish and hang or clamp whatever amount of money in the tree.
Domingo Enciso, one of the people who also tried his luck by putting money in the Balete Tree said that by doing so, he wouldn't lose anything as it was just an insignificant amount of money and he will only wait if it will really bring good luck to him.