A foreigner all the way from New Zealand decided to go to the Philippines because he desperately wanted to be with the Filipina who stole his heart only to find out that the said Filipina was "gay" and that he was not only deceived by sexuality but also in the financial aspect.
In a report by GMA News, A New Zealand national named Bryan Lawrence, 61-years-old has been living at Kidapawan City, Cotabato for more than 8 years now.
8 years ago, Bryan decided to fly all the way to the Philippines to be able to be with the person he loves whom he only met through social media.
However, what he thought was his girlfriend turned out to be a male person. Despite all the deception, Bryan still wholeheartedly received his lover but the later just continued to deceive him.
The home they were living in which he thought was built out of the money he sends turned out to be just a rental home and they were later forced to vacate the property as they are no longer able to pay for it.
Bryan's lover also said that he was able to put up a small business which later turned out to be another bluff.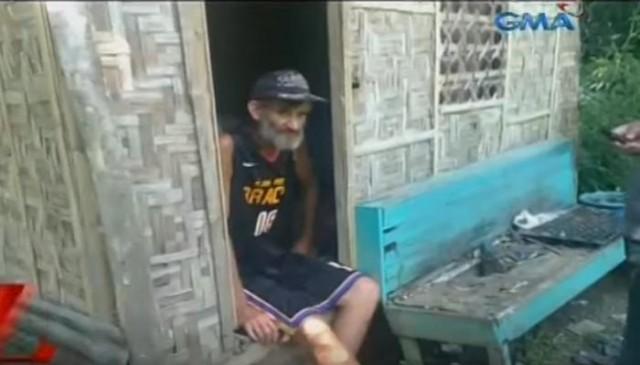 Now, Bryan is living in a small hut given by his friend and tries to fight diabetes on his own. He makes a living by selling vegetable crops which he gets from his backyard and his neighbors also share whatever they have with him.
Furthermore, Bryan also filed Estafa cases toward his former partner but they were all dismissed because of lack of evidence.
Bryan still has no plans of going back to New Zealand as he still has another Estafa case that is yet to be heard in court.
Watch the full video of the report below: