In Quezon City, a man was repeatedly shot by someone he had a quarrel with in a bar. It can be considered a miracle that this man lived and only got grazed on his nape after several shots.
A CCTV footage was able to record the whole incident that happened between the victim Sonny Operio and the suspect Rodrigo Malicdem as reported by GMA News.
In the said video, which was taken on January 1, 2018 at about 2:00 in the morning in Barangay Tatalon, it can be seen that Operio was trying to take a woman away from Malicdem.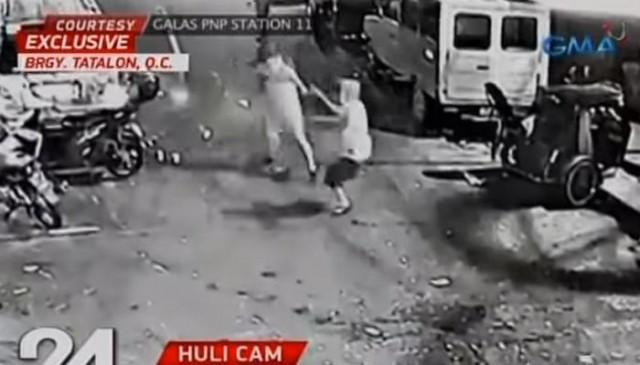 But while Operio was facing the opposite side, Malicdem pulled out a gun and fired it near Operio's head. But it failed to hit the victim's head and only caused a graze in his nape after the woman managed to move the arm of the suspect.
Even with blood flowing out of his body, Operio tried to fight with Malicdem who also continued to fire shots but failed to hit the victim.
The two were momentarily out of the camera's perspective when they entered a small alley. Moments later, the footage shows that the victim fell on one side of the road but he got up again an managed to run to another small alley.
Operio was just thankful for his second life and believes that it was pure luck that he was not shot in a deadly spot. He also added that he heard several more shots and he suspects that he is not the only victim of the shooting incident.
Here is the video of the incident: