You're on your way home. It's dark. Out of the corner of your eye you see a figure lurking menacingly. As your eyes adjust to the gloom, the figure eases into focus – it's a clown.
The supposed to be carrier of happiness in parties is now a carrier of scare in roads. The Killer Clown Craze started in 2016 in United Kingdom. They are pranksters who are dressed as clowns and will come out of nowhere in a dark road to scare innocent travelers.
This crazy form of prank was started by Matteo Moroni, 29, form Perugia, Italy through his Youtube channel, DM Pranks.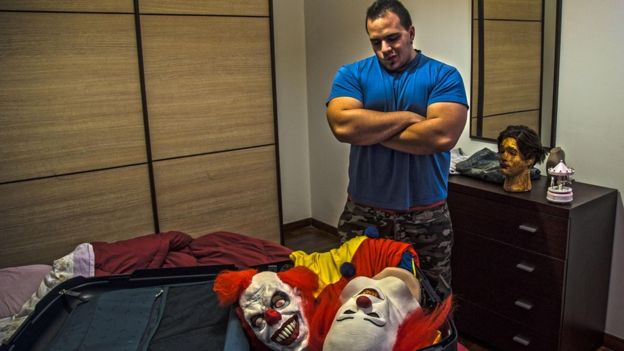 His videos are typically shot at night in remote, eerie locations, empty car parks, and petrol stations. He has been terrifying unsuspecting passers-by in a series of frightening videos that have piqued the interest of netizens. Thus, resulting to millions of view on the video-sharing website.
In a recent post on the official Facebook page of the 'Killer Clowns', they informed their fans that they are now in the Philippines.
Prompting the Filipino Netizens into a frenzy. With the adventure-loving spirit and the exciting concept of pranks, the post shortly became viral.
Netizens then became more hyped when they announced that they will cover various locations all throughout the Philippines. They also asked for the Pinoy's suggestion as to what City or Province should they visit while they are here.
The Killer Clowns even joked about paying a visit to Marawi to check out if that would be a fun experience for them.
The Netizens kindly warned them that maybe they should be the ones to take extra caution because the Philippines is unlike any other country.