Rumor spreading about the pregnancy of Ellen Adarna became a hot issue in the online world. The actress did not confirm nor deny this rumor which is why netizens are becoming more intrigued that every move of the couple is somehow becoming a buzz online.
Just like the latest Instagram update of Adarna. The sexy actress shared a snap of her lounging around with Cruz, just days after reports claimed to confirm her pregnancy.
She captioned the post by saying: "Stolen moments". The photo obviously did not allow the speculating fans to take a good look at her tummy. Instead, it just showed that Cruz and Adarna are having a good time together and they enjoy each other's company.
See Adarna's Instagram update below:
Netizens, however have a negative comment on the photo saying that it's obscene. While fans who support the couple find it sweet.
ABS-CBN News recalled that the pregnancy rumors on Adarna ignited more when she skipped the Bench: Under the Stars fashion show held over the weekend. In the previous years, Adarna walked on the show as she was an endorser of the lingerie brand and at the same time she is a perfect fit for the show given her sexy figure.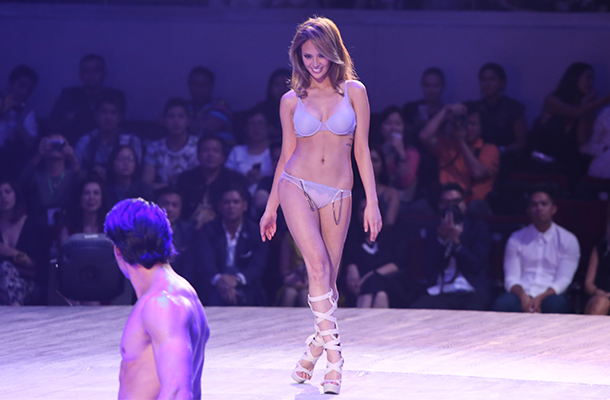 Meanwhile, Adarna's management still refuse to make an official statement regarding the rumors about her. The actress' manager, Pia Campos said, "At the moment, I can assure you that Ellen is well and happy. And if there are rumors to be admitted or dispelled, it's her story to tell when she is ready to do so."