Every time the national anthem is played, it is a must for everyone to pay their respect by standing up and putting their right hand in their heart as a sign of patriotism.
A man from Clark, Pampanga was recently arrested after he failed to stand up as a sign respect for the national anthem while it was being played inside a movie theater.
GMA News reported that the man was identified as Bayle Einstein Gonzales, 20, who reportedly refused to stand even when he was repeatedly told to do so by Charge D'Affaires to Iraq Elmer Cato, who was also in the cinema.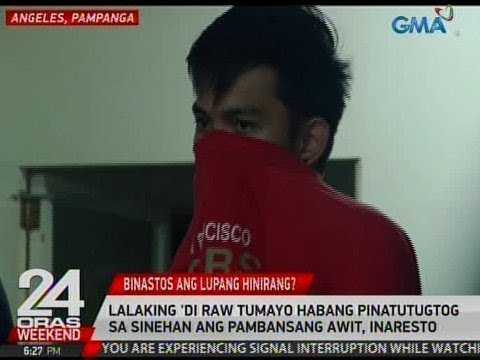 Cato reportedly urged Gonzales to stand up twice but the latter just went on eating his popcorn as if he has not heard anything.
When the movie was done, Cato reported Gonzales to authorities. Gonzales however, denied all the allegations and even hid his face from the media.
Even so, he will still face charges of violating the Flag and Heraldic Code of the Philippines which states that reverence and respect shall at all times be accorded the flag, the anthem and other national symbols which embody the national ideals and traditions of Filipinos.
Further, Gonzales could be fined from P5,000 to P20,000 and jailed for as long as a year.
Earlier this year, House Bill 5224 mandating stricter compliance with the rules on showing reverence to national symbols was approved on third and final reading and transmitted to the Senate, but was met with mixed reactions from legal experts.
Watch the video of the report below: