The "happy" days of a 27-year-old wife came to an abrupt end when her dear husband caught her in the act of cheating with somebody else. The weirder discovery is that the wife and the other man were doing the "deed" inside a cemetery  on January 24, Wednesday, at about 6 in the evening.
The poor husband was innocently looking for his wife after he got home from work. Inside their house, he came across the cellphone that his wife left and was able to read the messages which led to his discovery of the shocking truth – his beloved wife is cheating on him.
In a post shared by Radyo Bandera, the husband was also able to read the message that says the meeting place of the "lovers" which turned to be a cemetery in their locality. So, the husband decided to go to the place in order to confirm the messages he read in his wife's phone.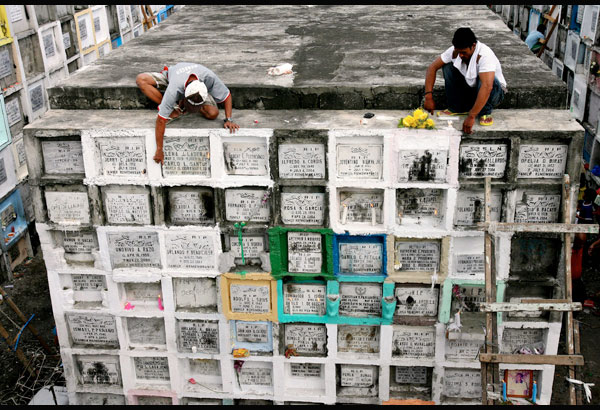 When he arrived at the cemetery, he was shocked because he caught his wife in the act of making love with his lover. The man was even seen laying on top of his wife.
Out of anger, the husband stroke the two with the bolo knife that he was carrying. His wife was wounded on her left shoulder. Later on, the two fled the place without their clothes on.
On the other hand, the husband also rushed to their house, took his children with him and fled the place.
The unfaithful wife was rushed to the hospital for her wound to be cured. Furthermore, there were no formal complaints filed regarding the incident despite the questioning conducted by the police. Probably because those involved are just too ashamed to admit to their crimes.