The pride of the Philippines, Miss Universe 2015 Pia Alonzo Wurtzbach is a constant trending topic both online and offline. Pia is the epitome of a true Filipina beauty and stands with the quotation she herself said in the Question and Answer portion of Miss Universe which is "confidently beautiful with a heart."
Today, Pia proudly announced that she signed an exclusive 2-year contract with ABS-CBN. She also joyfully joined the hosts on the segment "Cash-Ya" together with fellow beauty queen, Nicole Cordovez.
The "Cash-Ya" segment gives hosts the challenge of fitting into an item and the cash they will win will be donated to a certain charity. The hosts are divided into two groups, the men belong to Team Vice and the women belong to Team Nadine.
Queen Pia enthusiastically joined the hosts especially when they dared her to do the extra challenge of the "Cash-Ya" segment, which is to roll over her teammates to complete the challenge and win the price.
When Pia forced herself to roll over her teammates, she accidentally fell from the mini stage.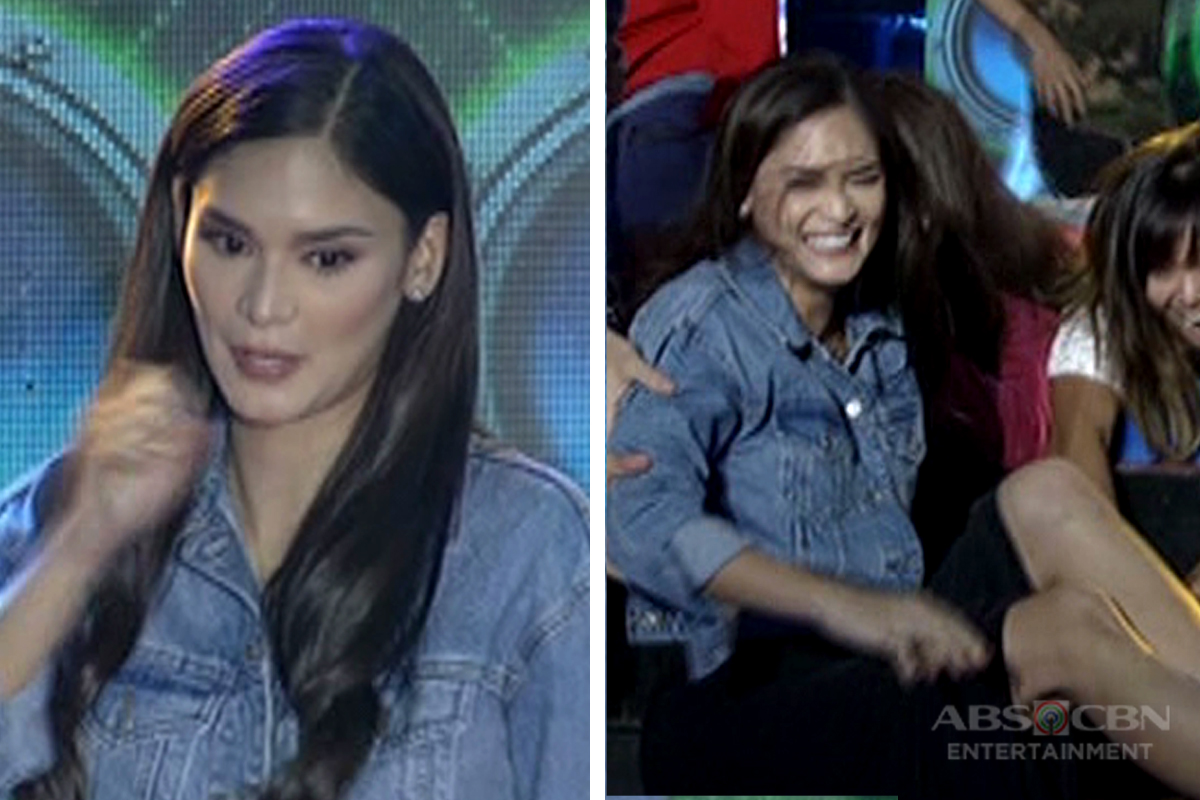 Fortunately, It's Showtime hosts Vhong Navarro and Billy Crawford were there to catch her.
They jokingly teased Pia that it was such an extraordinary welcome party for her, given that she just signed a contract with the network.
Pia already have a few projects scheduled for her with the Kapamilya network. One of these is a movie with Vice Ganda which she will act as a superhero and is set to show in theaters in December, 2017.
WATCH the funny video here: