Nowadays, manipulative people are just willing to do anything to get what they want. They do not feel even a hint of shame in trying to fool their fellowmen.
Just like this woman from Calamba, Laguna, who managed to create a new modus operandi in fooling restaurant owners by ordering so much food and not paying for it.
As reported by Daily Pedia, Rea Ramirez Florentino, a manager at Pancake House, recently posted in Facebook about a woman who tried to do a modus to trick Florentino and her employees.
Florentino made her post as a warning to all those who are in the food industry to take note of the woman in the photos she posted. She also revealed the modus that the woman named Rozzete C. Bartolome performed on her restaurant.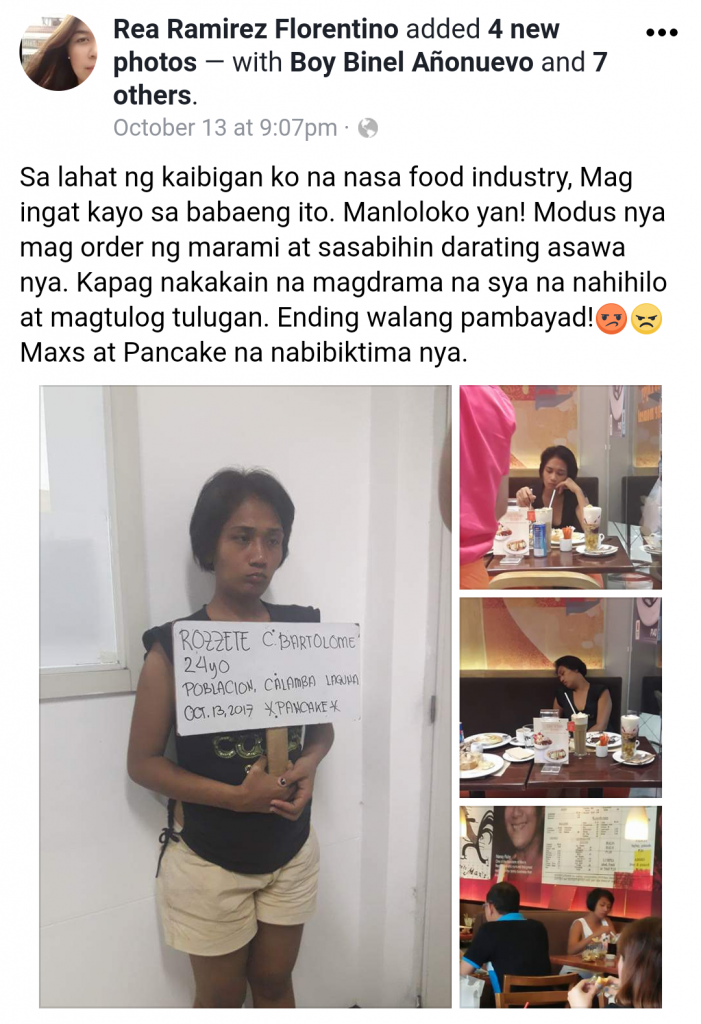 According to Florentino, Bartolome would order so many dishes saying that his husband is about to arrive and he will be the one to pay the bill. After Bartolome ate the food she ordered, she would act as if she is feeling dizzy and sleepy to avoid paying the bill.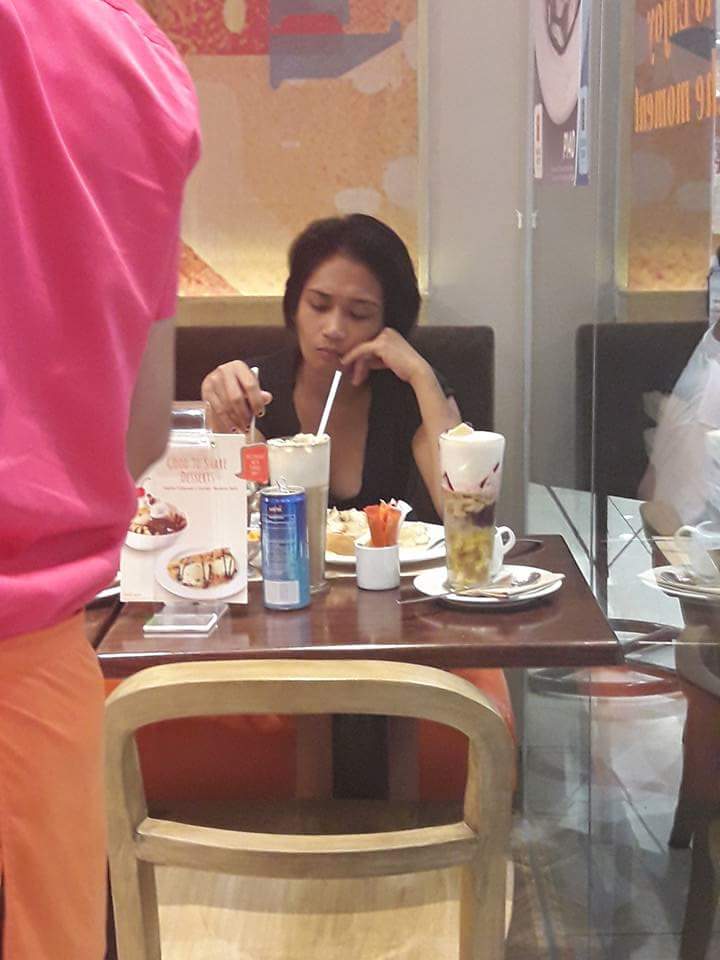 Florentino added that Bartolome already victimized two restaurants namely, Max's and Pancake House in Laguna.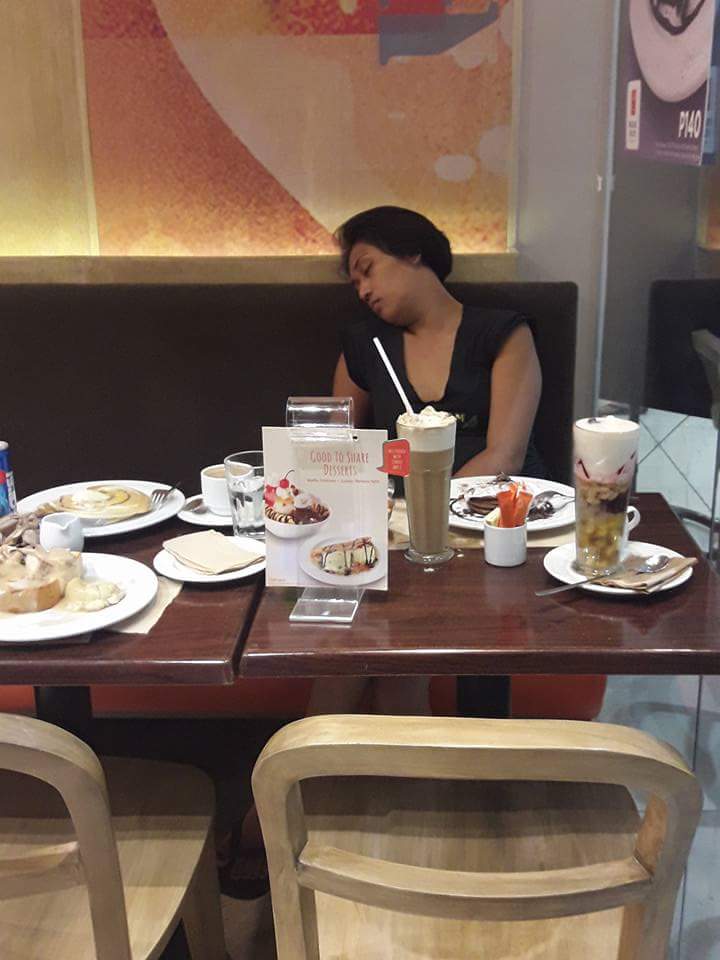 Bartolome was later reported to the authorities and she is now detained at a police station.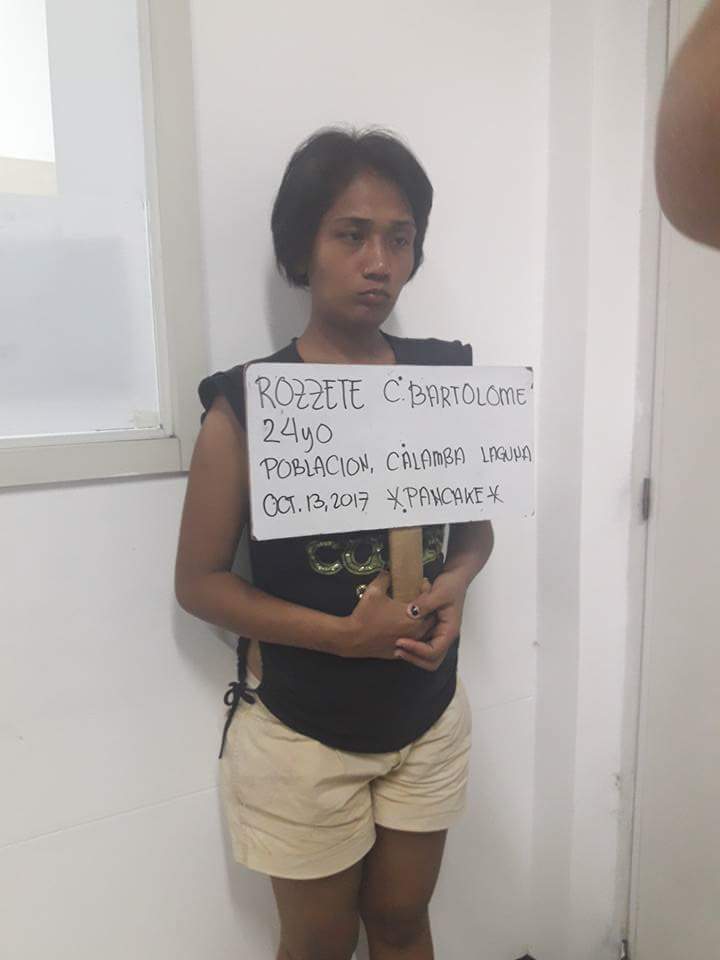 May Bartolome's plight be a lesson to everyone that not all things should come easy. We should work hard in order to attain our wants and not just rely on fooling other people because Karma is just around the corner, ready to strike anytime.